Just one month to go until the 2017 K-World Tour begins
There's just one month to go until 2017 K-World Tour kicks off at Lydden Hill, Canterbury on Saturday 10 June.
With three dates planned throughout June and July at venues around the UK, Kawasaki fans have three chances to take part in a full track day run by No Limits, take a demo ride on one of the new 2017 models and see Lee Bowers performing his breath-taking stunt show.
Attendance at the event is FREE, including demo rides, unless you want the opportunity to ride on track for the day – more information on track prices below.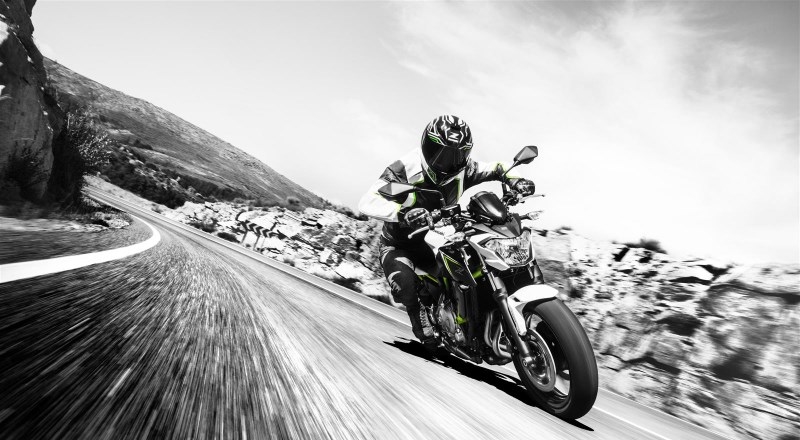 The K-World Tour begins on Saturday 10 June at Lydden Hill, Canterbury (CT4 6ET), heads to the iconic Lincolnshire-based Cadwell Park (LN11 9SE) on Saturday 8 July and then finishes at Mallory Park (LE9 7QE) on Saturday 29 July. 
Run by No Limits, the leading provider of motorcycle track days at circuits in the UK and Europe, those who book onto the days will take part in a full day on track on their own machines. 
The track day is pre-bookable, with registration between 7.30-8am and a briefing at 8.30am on the day. 
Those not wanting to ride on-track are welcome to the event for FREE to take advantage of the other great features planned throughout the day. 
There will be all the latest 2017 models available for free on-the-road test rides at the event – these are bookable on the day. Bikes available for test ride include the brand-new Refined Raw Z900 and Z650, the top-selling Z1000SX and Ninja 650. Also available to take for a spin is the Vulcan S, the brand-new Versys-X 300, Versys 650 and 1000 as well as the sports-focused Ninja ZX-10RR and thrill-seeker ZZR1400. 
Stunt extraordinaire, Lee Bowers, will be showcasing his skill and nerve on a variety of Kawasaki machines in his stunt show. The UK's number one professional freestyle stunt rider and Guinness World Record holder loves performing in front of crowds so will wowing fans with his high octane stunts and signature tricks. 
Attendees get chance to meet Team Green riders at the events with JG Speedfit British Superbike rider Luke Mossey at Lydden Hill and Mallory Park and Morello Racing Superstock 1000 rider, Danny Buchan at Cadwell Park.
Kawasaki Club members can take advantage of an exclusive 25% discount. All member bookings need to be made by phone, call 01525 877087. They can also enjoy Club Kawasaki hospitality with free refreshments at the events. Join the Kawasaki Club for just £29.95 by visiting
www.club-kawasaki.co.uk
Prices for the event: 
Saturday 10 June - Lydden Hill - £125 - with Club Kawasaki membership discount - £94
Saturday 8 July - Cadwell Park - £145 - with Club Kawasaki membership discount - £109
Saturday 29 July - Mallory Park - £119 - with Club Kawasaki membership discount - £90 
Places on track are limited so book now to avoid disappointment via the No Limits website – booking opens on Thursday 2 March:
www.nolimitstrackdays.com
Demo ride requirements:a: Clear of all "CD", "DD" and "DR" offencesb: Clear of all other offences including 5 or more points per single offence and/or incurring 7 or more accumulated pointsTrack day requirements:Lydden Hill: No licence required, however must have experience of riding chosen bike on track and be over 18. 14+ years accepted with ACU equivalent licence to the size of chosen bikeCadwell Park: Must be 18+ years and have full unrestricted licence (no points restriction)Mallory Park: No licence required, however must have experience of riding chosen bike on track and be over 18. 14+ years accepted with ACU equivalent licence to the size of chosen bike